The Power of Diversity: Recognizing Black Pioneers in Solar Energy and Sustainability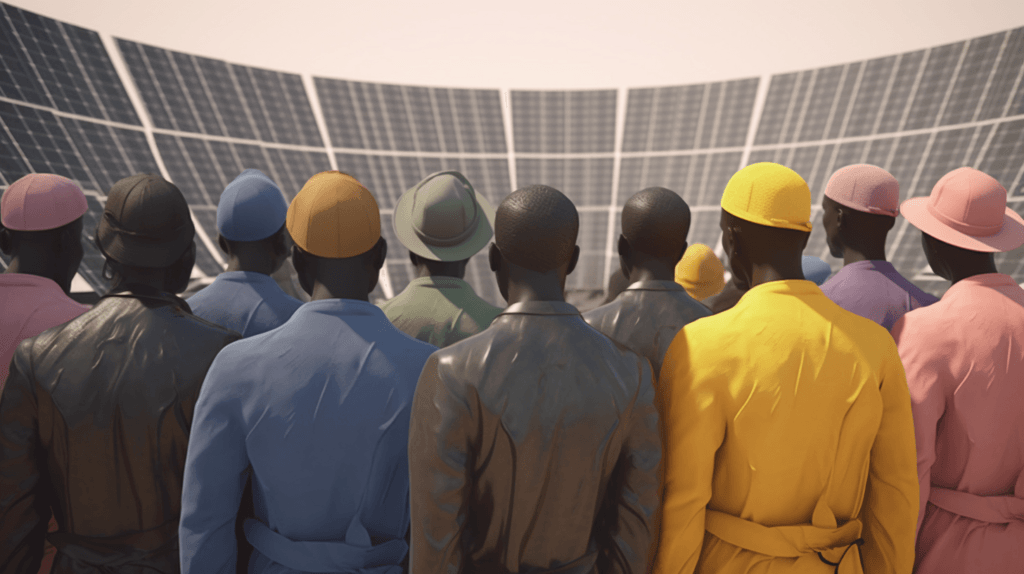 Black History Month is a time to reflect on the significant role that black individuals have played in shaping history and making the world a better place. This month, we want to highlight the contributions of the black community to the environmental movement, specifically in the field of solar energy and sustainable development. Despite facing systemic racism and discrimination, these individuals have made major strides in renewable energy, creating innovative solutions and inspiring future generations. In this blog, we will take a closer look at some of the black pioneers in sustainability and their outstanding contributions towards building a sustainable future.
Hazel O'Leary
Hazel O'Leary served as the 7th US Secretary of Energy from 1993 to 1997, becoming the first African American and the first woman to hold the position. During her tenure, O'Leary focused on shifting resources towards renewable energy sources and representing the concerns of consumers who challenged the influence of large energy producers. Her work was a critical step towards a cleaner and more sustainable energy future.
Jessica O. Matthews
Jessica O. Matthews is the CEO and founder of Uncharted Power, a company that is leading the way to address the generation, transmission, and storage issues many underserved communities face. Matthews invented the Soccket, a soccer ball that stores kinetic energy as it is used. A half-hour of play can generate enough energy to power a small LED light for 3 hours. Her innovations are helping to promote sustainable energy solutions and provide access to energy for those who lack reliable electricity.
Lisa Jackson
Lisa Jackson was previously an administrator of the US Environmental Agency from 2009 to 2013, and is currently the Vice President of Environment, Policy, and Social Initiatives at Apple. At Apple, she oversees the company's efforts to reduce its environmental impact. During her time as the administrator of the US Environmental Protection Agency, she focused on greenhouse gasses as pollutants and limiting carbon pollution from power plants. With her on board, Apple met its 100% renewable electricity goal in 2019, showing how the private sector can play a role in creating a cleaner and more sustainable world.
George Washington Carver
Born a slave, George Washington Carver later became an important agricultural researcher known for promoting the ubiquitous peanut that helped replenish soil in the impoverished south. He was a leader in educating farmers about crop rotation and yield, and his master's thesis, dated 1894, focused on using nature to provide sustainable food systems that will help to alleviate hunger, encourage local participation and activism, and safeguard and control our local food and water systems. His work is a testament to the importance of sustainable farming and its impact on the environment.
Wangari Maathai
Wangari Maathai was the first African American woman to be awarded the Nobel Peace Prize for her dedication to sustainable development, democracy, and peace. She started the Green Belt Movement in 1977, a community-based tree planting initiative aimed at reducing poverty and encouraging conservation. Over 51 million trees were planted, helping to build climate resilience and empower communities. Her environmental work is celebrated every year on March 3 – Wangari Maathai Day.
Robert Bullard
Robert Bullard, also known as the "Father of Environmental Justice," campaigned against harmful waste being dumped into predominantly black neighborhoods in the southern US since the 1970s. His first book, "Dumping in Dixie," highlighted the link between systemic racism and environmental oppression by showing how the descendants of slaves were exposed to higher levels of pollutants. His work led to the signing of the Executive Order on Environmental Justice in 1994, which the current Biden administration is building on.
Jason Carney
Jason Carney is the first African American in Tennessee to earn a North American Board of Certified Energy Practitioners (NABCEP) certification, which demonstrates advanced knowledge of solar technology. He works towards driving innovations in energy efficiency for homeowners in the southeastern US at the Southern Alliance for Clean Energy. Additionally, he started a solar program at a low-income school in Nashville, which gives students a unique opportunity to learn more about the science of renewable energy sources.
Matthew Portis
Matthew Portis is an inventor and engineer who patented the first "solar charging table" or "off-grid outdoor work-station." He had a vision to modernize and maintain sustainable infrastructure in cities, parks, and outdoor public spaces. Today, HBCUs across the country are using his invention.
Gilbert Campbell and Antonio Francis
Gilbert Campbell and Antonio Francis are co-founders of Volt Energy, one of the largest minority-owned solar energy development companies. Volt Energy finances and develops solar energy projects for clients such as The Cheesecake Factory, Subaru, Wake Forest University, Howard University, and more. Campbell and Francis promote STEM and renewable energy education and provide youth mentorship opportunities in underserved communities.
Mark Davis
Mark Davis founded WDC Solar in 2009 to provide low-income residents with free solar systems, helping families save up to $500 a year on energy costs, and has trained numerous low-income men and women to become solar installers. Davis was recognized by former President Obama for his work bringing solar power and jobs to low-income communities, and was honored at the State of the Union Address in 2016.
Dr. Warren Washington
Dr. Warren Washington is a senior scientist at the National Center for Atmospheric Research who specializes in climate modeling. He was a member of the President's National Advisory Committee on Oceans and Atmosphere, and has had presidential appointments under the Carter, Reagan, Clinton, and Bush administrations. In 2019, Dr. Washington received the Tyler Prize, the world's premier environmental science award, for his efforts to advance climate change knowledge and public policy.
Dorceta Taylor
Dorceta Taylor is a Jamaican-born sociologist who became the first Black woman to receive a doctoral degree from Yale University's School of Forestry and Environmental Studies. In 2014, Taylor authored the most comprehensive study of gender, racial, and class diversity within the environmental movement. Today, Taylor is a professor and director of Diversity, Equity, and Inclusion at the University of Michigan School for Environment and Sustainability.
Rev. Lennox Yearwood Jr.
Rev. Lennox Yearwood Jr. founded the nonprofit Hip Hop Caucus, which operates with a mission to empower communities hit first and worst by injustice, including climate injustice. In 2008, Yearwood set a world record by registering 32,000 people to vote in a single day with the Hip Hop Caucus's 'Respect My Vote' campaign. Yearwood continues to lead Hip Hop Caucus's campaigns and is the co-host of the podcast Think 100%.
These are just a few examples of Black innovators who have made a significant impact on the environment and sustainability. The contributions of these individuals demonstrate that promoting environmental sustainability and clean energy is a collective effort and that everyone can make a difference. As we continue to address the challenges of environmental degradation, let us honor and celebrate the achievements of these leaders who have dedicated their lives to creating a more sustainable and just world.
Get the latest news from
Better Earth in your inbox.