From Solar Panels to Sustainable Choices: 6 Steps to Living a Greener Life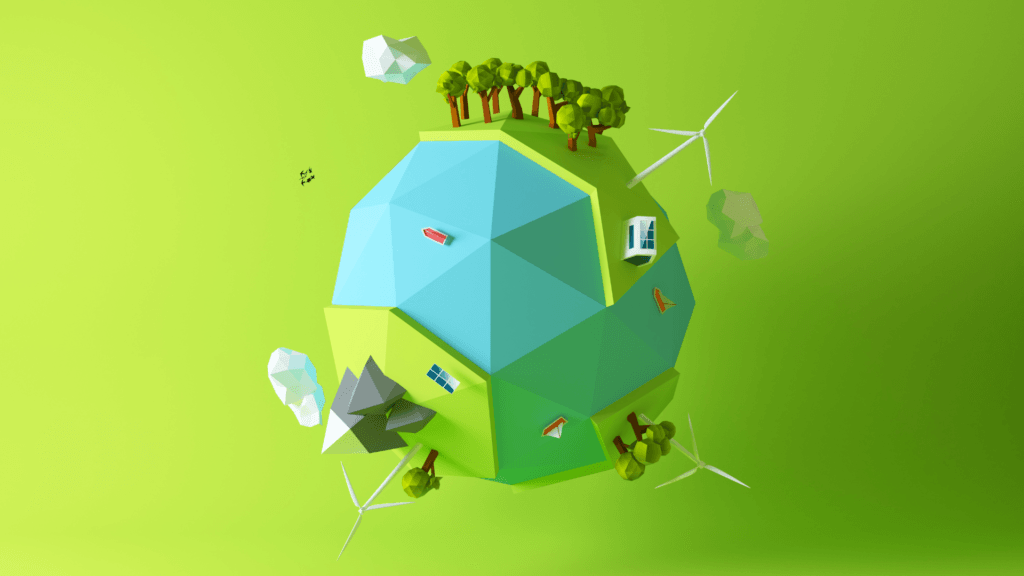 Sustainability is at the forefront of many people's minds as we continue to face the impacts of drastic shifts in our environment. While going solar is a great step towards a more sustainable lifestyle, it is just one of many ways to live a greener life – from reducing waste to supporting sustainable agriculture, there are numerous ways to make a difference. In this blog, we will explore the various ways you can make sustainable choices to reduce your environmental impact, conserve resources, and live a more eco-friendly life. So whether you're a seasoned eco-warrior or just starting to think about making a change, this blog is for you. Join us as we discover the many ways you can increase your efforts on top of going solar.
Reducing Plastic Waste
Plastic pollution is a major contributor to the degradation of our oceans and wildlife, so reducing plastic waste is a crucial aspect of living a sustainable life that can create a huge impact on the environment. One of the simplest ways to do this is through recycling, composting, and reducing single-use plastic consumption. By properly disposing of recyclable materials, drinking from a reusable water bottle, using reusable shopping bags, and looking for sustainable packaging alternatives, you can conserve resources and reduce the amount of waste that ends up in landfills and our oceans.
Conserving Energy in Your Home
Conserving energy is another impactful practice that must be included making an effort to make more sustainable choices in your life. Using energy-efficient appliances and lighting can help reduce your energy consumption. To do this, look for appliances with the ENERGY STAR label, which indicate that they meet energy efficiency guidelines set by the U.S. Environmental Protection Agency. In addition, turning off lights and electronics when they are not in use can help conserve energy and save money on your monthly energy bill. Installing a programmable thermostat can also help you save by automatically adjusting the temperature in your home based on your schedule.
Water Conservation
Water conservation is another key aspect of sustainable living. Americans use about 18 gallons of water during an average 10-minute shower. Imagine how much water you can save each month just by taking shorter showers and installing low-flow showerheads! You can also watch out for leaks – water leaks, no matter how small, can waste a significant amount of water over time. In landscaping, using drought-resistant plants and implementing efficient irrigation practices can also help reduce water usage and conserve this precious resource.
Change Up Your Transportation Routine
When attempting to make more sustainable choices, reducing your carbon footprint is an essential goal. One of the largest contributors to a person's carbon footprint is transportation. By carpooling, using public transportation, or biking instead of driving alone, you can greatly lessen CO2 emissions by 45% and help protect the environment. Not only does this decrease the number of cars on the road, it also saves on fuel costs and can be a healthier and more enjoyable way to get around. Consider implementing alternative modes of transportation into your daily routine, even if it's just for a few trips a week.
Supporting Sustainable Agriculture
Supporting sustainable agriculture is another great way to live a more sustainable life. By supporting and eating locally-sourced, organic foods, you can reduce the carbon emissions associated with transportation and support environmentally-friendly farming practices. Organic farming uses fewer harmful chemicals, which benefits the health of the soil and local ecosystems. In addition, purchasing food from local sources helps to build strong, resilient systems and can also help boost the local economy. Try to incorporate more local, organic foods into your diet and consider visiting a farmer's market or joining a community-supported agriculture program to support sustainable agriculture.
Reducing Clothing Waste
Reducing clothing waste is also an aspect of sustainable living. Buying secondhand or from sustainable fashion brands, and repairing or repurposing clothes instead of discarding them create more of an impact on the environment than you might think. The fashion industry is one of the largest polluters in the world, so buying used or from eco-friendly brands can help decrease the demand for fast fashion and lessen the waste associated with it. Additionally, repairing or repurposing clothes instead of discarding them helps to extend the life of clothing items and reduce waste. Consider incorporating secondhand shopping and clothing repairs into your life.
In conclusion, there are many ways to live a more sustainable life in addition to going solar. From reducing waste through recycling and composting to conserving energy and water to supporting sustainable agriculture and reducing clothing waste, there are many actions you can take to help protect the environment. By making small changes in your daily life, you can help create a better future for yourself and future generations. Every action counts, and it's important for all of us to do our part. So let's take action today!
Get the latest news from
Better Earth in your inbox.