Celebrating the Female Leadership at Better Earth During Women's History Month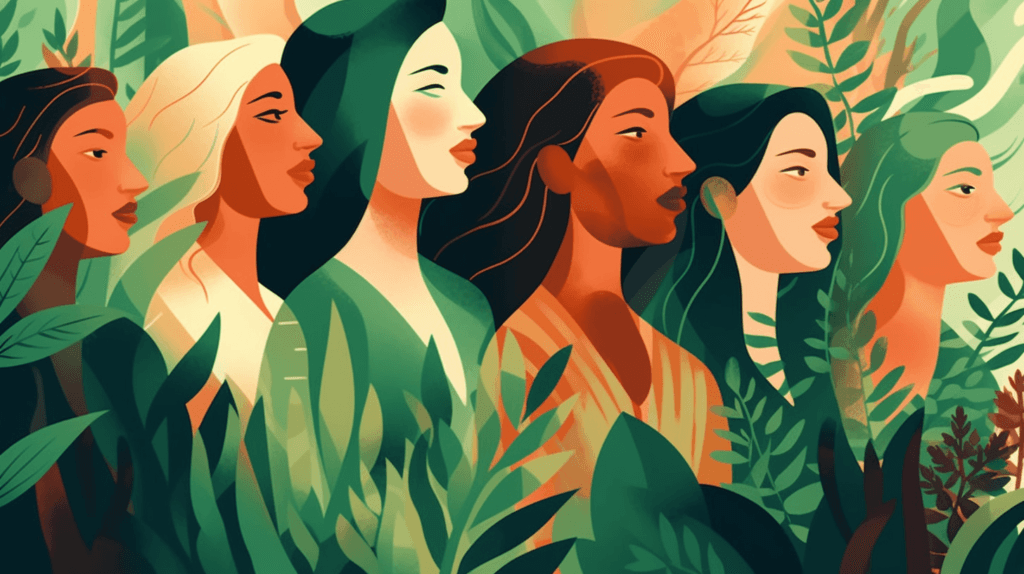 Did you know that Women's History Month began as a week-long, local celebration in Santa Rosa, California in 1978. Taking place during the week of March 8 (to coincide with International Women's Day), the movement quickly spread across the country as other communities began implementing their own Women's History Week celebrations in the following years.
In February of 1980, President Jimmy Carter issued the first Presidential Proclamation declaring the week of March 8 as National Women's History Week. In 1987, Congress passed Public Law 100-9, which officially designated March as Women's History Month.
Throughout the month of March, we like to take time to celebrate the contributions that women have made both in the past and present. In a previous blog posted at the beginning of the month, we highlighted some of the women making a difference in solar, sustainability, and STEM. In this article, we want to take a moment to celebrate some of the female leadership on our team here at Better Earth. We appreciate all of the hardworking women on our team and look forward to helping them further their careers and accomplish their goals.
Joanna Falcone
Joanna Falcone is the VP of System and Process Development here at Better Earth. According to Joanne, she has always been passionate about the environment and wanted to put her efforts towards something that she knew could make a large-scale impact.
Joanne's solar journey began in 2015 in Massachusetts. While studying to get her MBA with a concentration in renewable energy, she was able to complete an internship for credit, and as it turned out, her advisor had taken a solar course with none other than Misha Glazomitsky. After meeting at a Starbucks, Misha told Joanna "If you get in now, you're going to see some amazing growth."
As an intern, Joanna was thrust into everything operational from design and engineering, inspections, service calls, and more. She wore a lot of hats and learned all of the intricacies of the residential solar business. As time passed, she had to think about taking things to scale, which began her journey into process development and systems thinking. In October of 2020, Joanna brought the skills she had developed to Better Earth to take on her current role.
When asked what her favorite part about working for Better Earth is, Joanna said that she "appreciates that we recognize this as more than just a money maker." We work with our customers throughout the entire process and pride ourselves on providing a good experience when it's so easy to simply forget about them after install, which is a rare thing to see in an industry where you are not typically getting repeat customers.
Natalie Knudson
Natalie Knudson is the VP of Data Analytics at Better Earth. For Natalie, the most important thing when choosing a career was loving what she does. After starting her career in solar, she chose to continue working in the industry because of the difference she is making.
Natalie's solar journey began in 2013 when her dad started his own solar company, and she moved to California to work in solar sales for him. Realizing that sales was not the career for her, Natalie changed career paths in 2015 and began working in finance. Two years later, in 2017, she went back into solar and started working in accounting and HR.
Before working for Better Earth, Natalie worked for a smaller company where she gained experience in different departments and wore many hats. In 2019, she went on to take an accounting and HR job at Regal Solar, where she did a lot of commercial project management.
Soon after, Regal Solar and Better Earth merged, and she became the VP of Finance at Better Earth. As the company has grown and evolved, she has taken on different roles and in 2022 transitioned to VP of Marketing Analytics, and was later promoted to her current role as VP of Data Analytics. Currently, Natalie manages data and dashboards company-wide and provides periodic analyses on department and company-wide data.
When asked what she thinks sets Better Earth apart as a company, Natalie said "Better Earth cares about their customers. It is the top priority." She went on to say that she has worked with other companies who claim to put their customers first with little to back it up, but with Better Earth she actually sees the care for customers above all else.
Tiffany Jackson
Tiffany Jackson is our Director of Culture & Experience at Better Earth. Knowing that the solar industry was growing and was great for the environment, Tiffany knew it was the right industry for her to be in. Not only is the solar industry great for the environment, but it saves homeowners money and our team at Better Earth truly believes in the big picture.
In Tiffany's almost two years at Better Earth, she has received two promotions with the most recent being her current role as Director of Culture & Experience. Since starting work with Better Earth, her role has evolved majorly due to the overall growth of the company. In fact, when she first started, Better Earth had just over 100 employees, and now two years later we are well over 500 employees on our team!
When asked what type of person is the ideal candidate to work for Better Earth, Tiffany said that we look for people "who can incorporate our core values, are passionate about renewable energy, and willing to learn!"
Meg Brown
Meg Brown is the VP of People Operations here at Better Earth. Meg's decision to join the solar industry was motivated by many factors, including the growing awareness of the need to transition to renewable energy sources, as well as the excitement and sense of purpose that comes from working in a field that is truly making a difference in the world. She believes that solar energy is not just a job, it's a mission and an opportunity to be a part of something bigger than yourself.
When Meg started working at Better Earth in 2019, she was a contractor in the finance space. From the very beginning, she knew that she wanted to do more and make an even greater impact. As Better Earth grew, Meg saw an opportunity to focus on the people aspect of the business. She knew that by putting people first, she could create a positive work environment and support the needs of the Better Earth team. Meg took on more responsibility and joined the team full-time as the Finance and HR Manager, where she was committed to creating a culture of inclusivity and support for our team. After recognizing that there was even more that we could do to support the Better Earth team, Meg took the initiative to help kick off the People Operations Department. Now, as the VP of People Operations, Meg leads the charge in creating a culture of growth, development, and excellence at Better Earth.
When asked what her favorite part about working for Better Earth was, Meg responded "definitely the people." She said she is "constantly inspired by the passion and drive that [her] team brings to the table every day."
Lili Vu
Lili Vu is a Talent Acquisition Manager at Better Earth. According to Lili, the solar industry is the right answer when it comes to being more sustainable as an individual! She truly believes that the solar industry is such a huge place that involves so many different sectors of work that she found it incredibly easy to be a part of the team.
In May 2021, Lili started with Better Earth as a Talent Acquisition Coordinator working with Nate Deas to help find, screen, interview, and hire the best talent for our growing teams! After being promoted to Talent Acquisition Manager, Lili now manages a stellar team of 3 Talent Acquisition Coordinators who work endlessly to source, find, screen, interview, and hire as many quality candidates as possible. Lili's main focus now is working on the recruiting strategy for Better Earth in order to find the best people to fill our team, which includes attending recruiting events and other networking opportunities with different universities and trade schools.
When asked what she thinks sets Better Earth apart as a company, Lili said that "we believe in growth (personal and company-wide). If you want to grow, you will!"
We Are Proud to Have a Team of Amazing Female Leadership at Better Earth
At Better Earth, we are proud of all of the amazing women we have working with us to make the world a better place. We truly would not be where we are today without our entire team!
As we continue to grow, we are excited to see more amazing women join our team and make a difference in the solar industry.
Better Earth is proud to celebrate Women's History Month, and we are happy to show our support to all of the amazing women working on our team and in the world of solar and sustainability!
Get the latest news from
Better Earth in your inbox.